Bathroom Vanity Remodel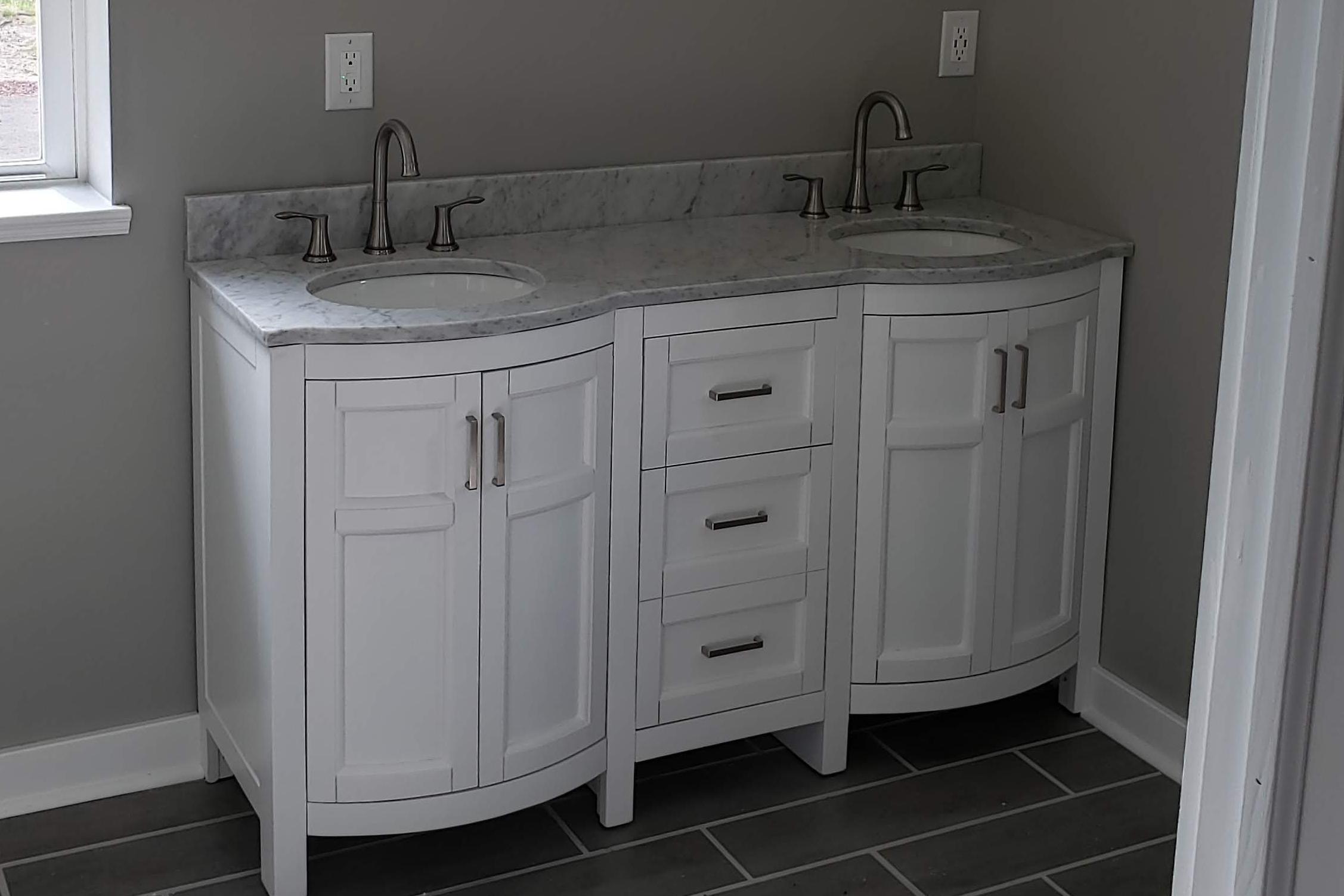 Project Location
Nazareth, PA
Service Performed
Bathroom Remodel with Vanity, Sink, and Faucet Installed
Project Description
At Applause Plumbing and Heating, we take pride in transforming outdated spaces into stunning havens of beauty and functionality. Our recent project involved reviving an old bathroom and bringing it back to life with our expert plumbing services.
Over time, bathrooms can lose their charm and become worn out, making them less enjoyable and functional for everyday use. Our plumbers specializes in breathing new life into these spaces, delivering exceptional results that exceed expectations.
During this project, we worked diligently to turn the old bathroom into something beautiful once again. Our meticulous attention to detail and commitment to quality ensured a flawless transformation that will stand the test of time.
With our extensive expertise in plumbing, we upgraded the bathroom fixtures, ensuring they not only enhance the aesthetic appeal but also provide optimal functionality. From elegant faucets to modern showerheads and sleek sinks, we carefully selected and installed the perfect elements to create a cohesive and inviting bathroom design.
In addition to the plumbing fixtures, we also paid attention to the overall ambiance of the space. We incorporated thoughtful lighting solutions that enhance the mood and functionality of the bathroom, creating a warm and inviting atmosphere.
At Applause Plumbing and Heating, we understand the importance of personalized touches. That's why we worked closely with the client, incorporating their vision and preferences into every aspect of the project. We believe that a truly beautiful bathroom reflects the unique style and taste of the homeowner.
Whether it's replacing old pipes, updating plumbing fixtures, or renovating the entire space, our team has the skills and expertise to deliver exceptional results. We pride ourselves on our professionalism, reliability, and commitment to customer satisfaction.
If you're ready to transform your old bathroom into something beautiful once again, trust the experts at Applause Plumbing and Heating. Contact us today to discuss your vision and let us turn your bathroom dreams into a reality.
Request Estimate