Shower Remodel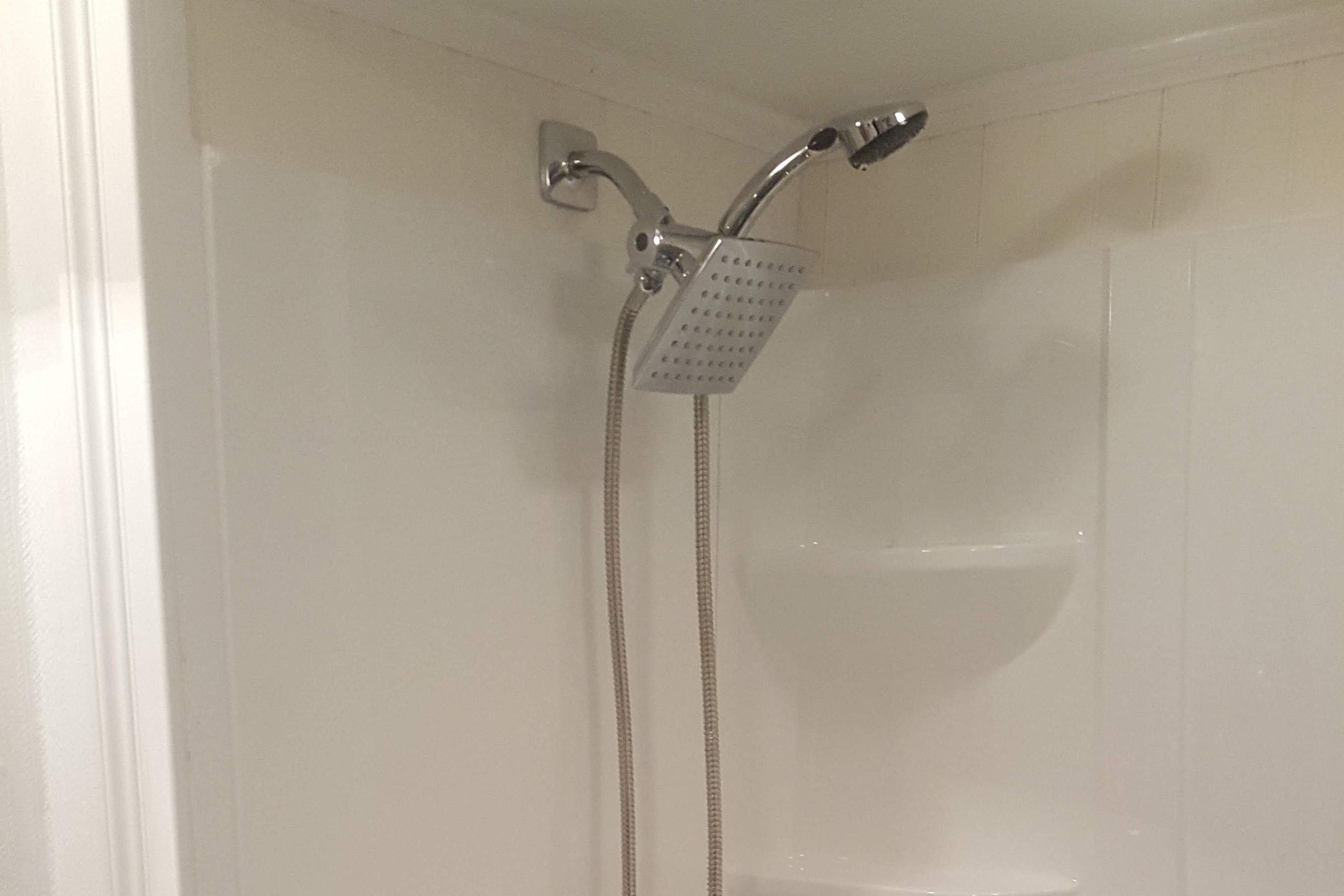 Project Location
Easton, PA
Service Performed
Shower Remodel
Project Description
Introducing a stunning addition to your bathroom - a brand new shower unit complete with a luxurious shower head and a convenient wand attachment. At Applause Plumbing, we specialize in delivering exceptional plumbing solutions, and our latest offering is designed to transform your bathing experience into a true oasis of relaxation and comfort.
We meticulously crafted this new shower unit to meet the highest standards of quality and functionality. Whether you're seeking a refreshing rainfall shower or a targeted spray, our shower head delivers an invigorating water flow that will leave you feeling revitalized and rejuvenated.
For added convenience and versatility, we have included a wand attachment, allowing you to easily direct the water flow and target specific areas for a personalized shower experience. This handy addition provides flexibility and convenience, making it perfect for rinsing, cleaning, and even assisting with mobility challenges.
The new shower unit seamlessly blends style and practicality, elevating the aesthetic appeal of your bathroom. With a range of elegant designs and finishes to choose from, you can select the perfect option that complements your existing decor and reflects your unique taste.
Our skilled plumbers ensure a seamless installation process, taking care of every detail to guarantee optimal performance and durability. We prioritize the use of high-quality materials and adhere to industry best practices, ensuring that your new shower unit withstands the test of time.
Enhance your daily bathing routine with a new shower unit from Applause Plumbing. Immerse yourself in the ultimate shower experience, complete with a luxurious shower head and a versatile wand attachment. Contact us today to explore our selection and schedule a professional installation.
Request Estimate