Water Heater Replacement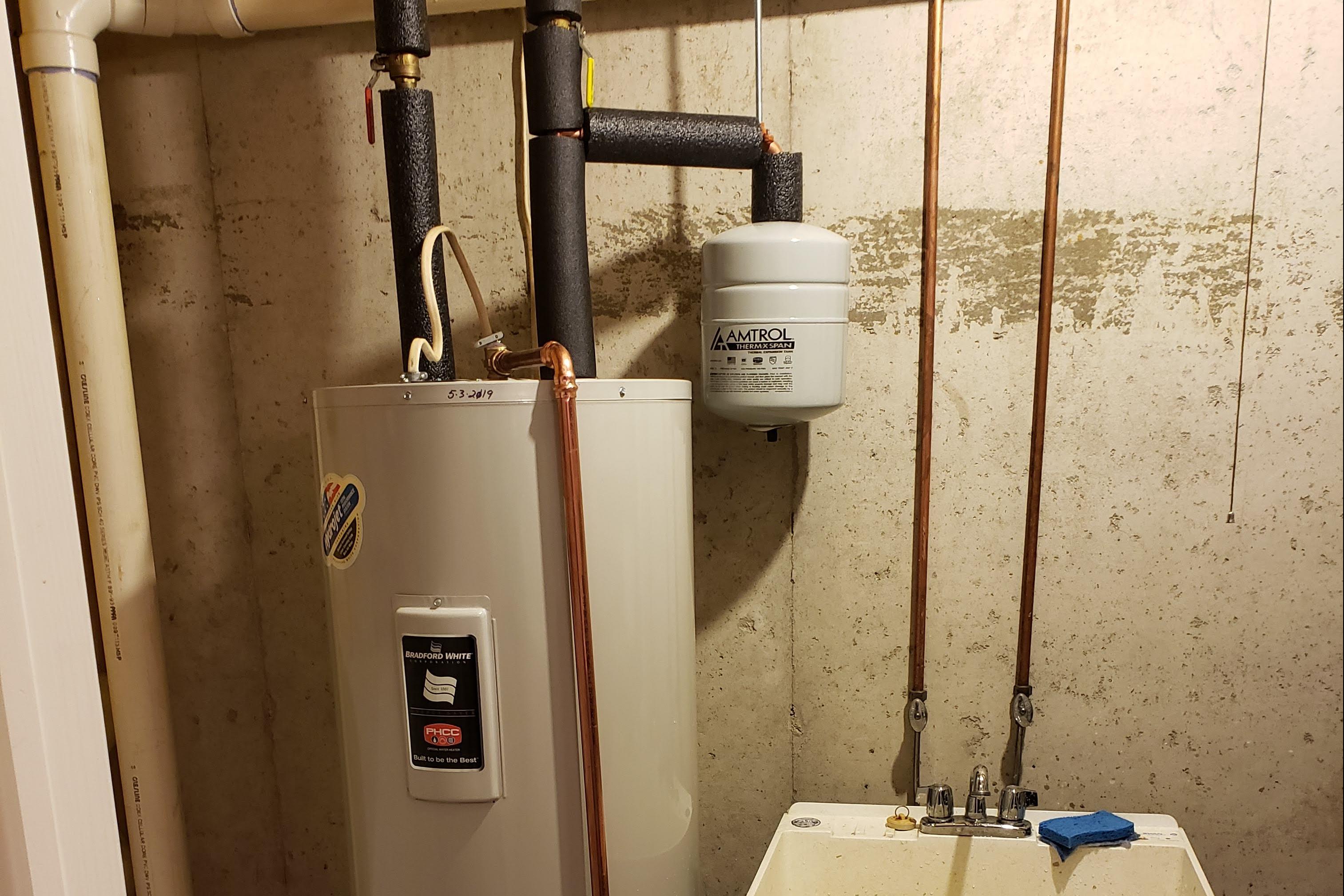 Project Location
Easton, PA
Service Performed
Water Heater Replacement
Project Description
At Applause Plumbing and Heating, we believe in going the extra mile to ensure customer satisfaction. Recently, we completed a basic water heater replacement project that not only provided a reliable and efficient water heating solution but also included an extra touch of wrapping the pipes in foam for added insulation and energy savings.
Water heaters play a crucial role in providing hot water for your daily needs, and when it's time for a replacement, it's important to choose a trusted plumbing service that prioritizes quality and customer comfort.
During this project, our skilled plumber expertly handled the water heater replacement, ensuring a seamless transition from the old unit to the new one. We understand the importance of proper installation to guarantee optimal performance and longevity.
In addition to the standard replacement process, we took an extra step to wrap the pipes in foam. This additional measure serves multiple benefits. By insulating the pipes, we minimize heat loss and help maintain the temperature of the water as it travels from the water heater to your faucets. This improved insulation not only reduces energy waste but also contributes to lower utility bills over time.
At Applause Plumbing and Heating, we prioritize energy efficiency and strive to provide cost-effective solutions for our customers. By wrapping the pipes in foam during the water heater replacement, we add that extra touch of insulation that can make a significant difference in your energy consumption and monthly savings.
We are committed to delivering superior craftsmanship, ensuring that every detail is taken care of with precision and care. We understand that small touches like pipe insulation can make a big impact on your overall satisfaction and comfort.
If you're in need of a water heater replacement or any plumbing services, trust the experts at Applause Plumbing and Heating. Contact us today to schedule a consultation and experience our commitment to excellence.
Request Estimate